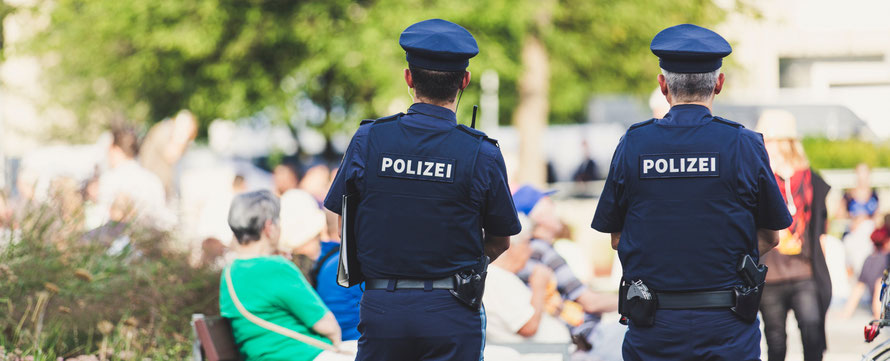 Refugees increase criminality. The German public has been shocked several times by violence crimes exercized by asylum-seekers – lately by murders in Wiesbaden and Prien. Is the threat of refugee criminality rising? A new study gives facts.
Zurich University of Applied Sciences' Institute for Delinquency and Violence Prevention published the study "zur Entwicklung der Gewalt in Deutschland – Schwerpunkt: Jugendliche und Flüchtlinge als Täter und Opfer" (The Development of Violence in Germany – Focus: Teenagers and Refugees as Perpetrators and Victims). Refugee criminality is not as clear-cut as we might have thougt.
Generally, the amount of violent crimes has been dropping in Germany in the last decades. After seven years of sinking numbers they increased dramatically in 2015 and 2016 by roughly 10%. Refugees are responsible for 90% of this increase. Refugee criminality is indeed rising. Taking a look at the reasons the impression of violent refugees loses its threat. The numbers increased due to the following reasons:
Population Growth. The higher the popuation the more crimes are committed. As in 2015 and 2016 many refugees moved to Germany this group is naturally responsible for increased criminality.
Demography. The share of young men was higher among asylum-seekers than in the rest of the German population. This group commits the largest share of violent crimes internationally – independent from cultural backgrounds.
 

Attitude towards Violence. People from the most important countries of origin have a culturally higher acceptancy towards violence. The study mentions a "violence-legitimizing macho-culture".
A Higher Willingness to Report a Crime. Victims are more likely to report a crime if the perpetrator is a stranger and has another ethnicity. In contrast, German offenders are less likely to be reported because migrants tend to think the police would be on the Germans' side. Crimes committed by refugees are more likely to be reported.
Conflicts in Shelters. Strained living conditions, lacking daily routine and cultural differences increase the amount of crimes in refugee shelters. Offenders and victims are refugees.
Illness. Violence rises because of psychological illnesses such as trauma or depression suffered from war and expulsion.
There are big differences between refugees. Those having good perspectives in Germany (esp. Syrians, Iraqis and Afghans) are less violent. Many of them also have family and friends living in Germany prior to migration. They offer support. If refugees have low chances of stay they will not attend language and integration courses and sometimes do not have work permissions. This is mainly true for asylum-seekers from the Western Balkans and Northern Africa. They have no daily routines, are more likely to consume drugs and have less to lose. They are disproportionally responsible for violent crimes.
In future one can expect a decrease in refugee criminality. Family re-unifications of women and children tame the existing macho-culture. As most refugees have left centralized shelters, living conditions have improved. The integration in the labor market gives daily routine. The problem of asylum-seekers with low integration chances must be dealt with: They need work permissions, language courses and legally secure residence permissions if they cannot be deported.  
Interested in migration? Check out my new book "Grenzenlos - warum wir illegale Migration neu denken müssen"